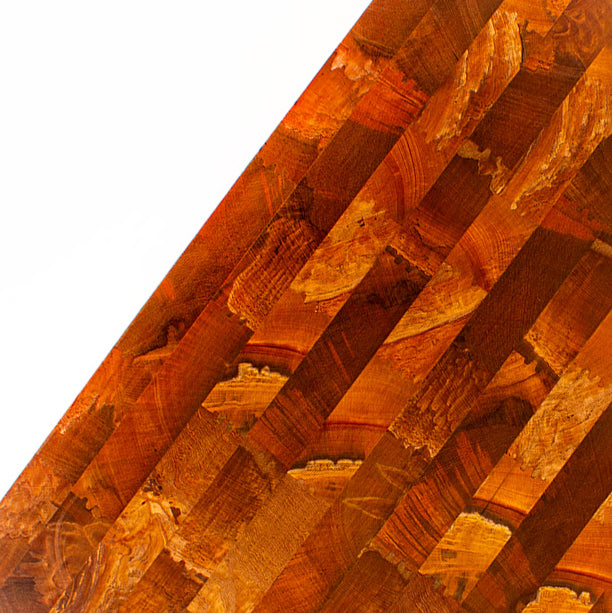 End Grain Boards
The King of all chopping boards - Preferred by chefs and butchers for centuries, end grain boards make the best surface for chopping and cutting on. The main reason that they are so good is that the wood fibres are standing on end, allowing the knife to sink slightly into the wood without cutting the fibres as it does on a flat grain board. This also makes it much easier on the knife edges so knives will maintain a sharp edge for much longer.
As end grain absorbs and releases moisture much faster than flat grain a little extra maintenance and awareness around looking after your board is required. When you use your board regularly it will become seasoned and well sealed, slowing down the absorption and release of moisture. 
Please note: Due to it not being viable for us to make one-off end grain boards we only sell the sizes on the website.