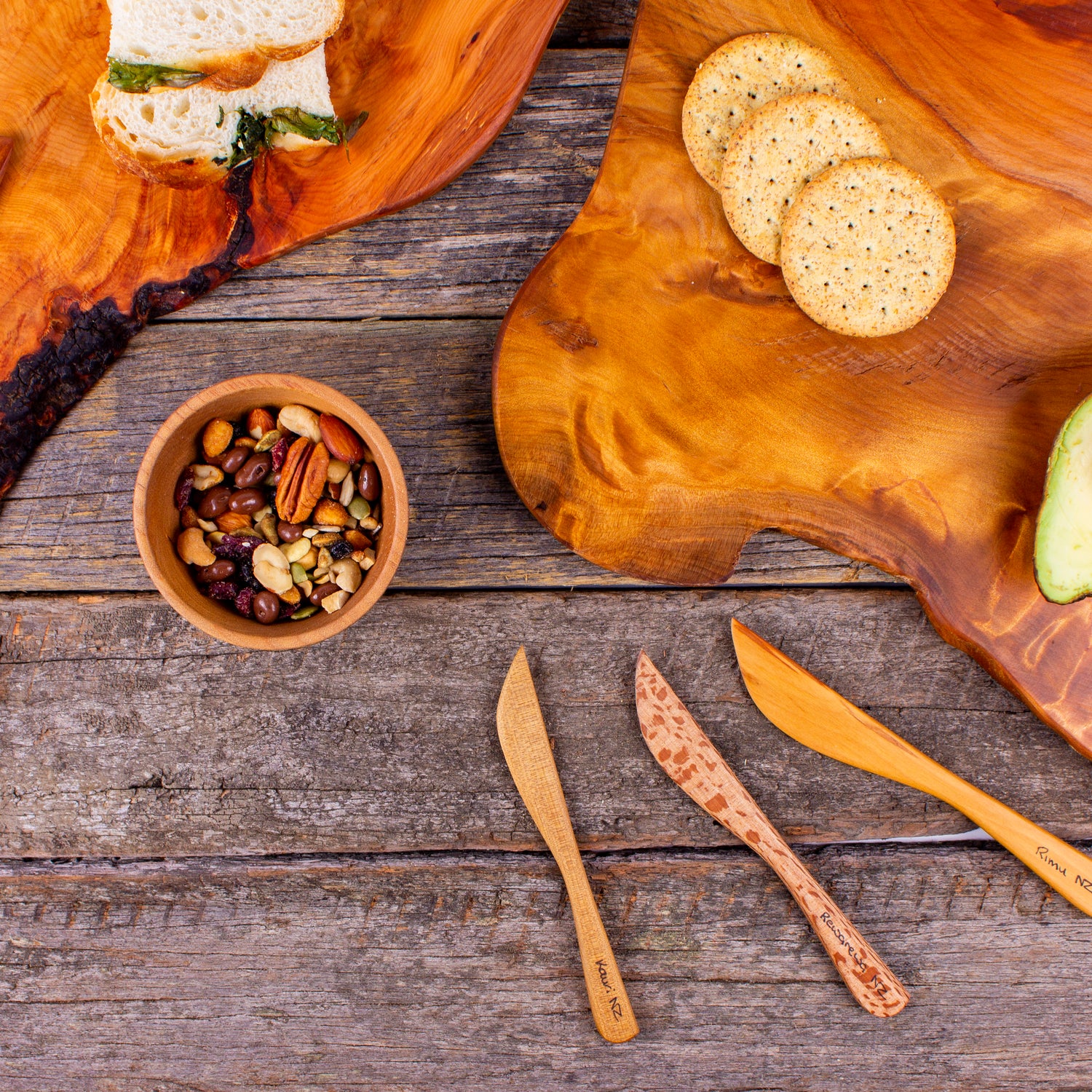 Rustic Natural Edge Boards
These boards are the 'gold' of the wood world and are our speciality.
Expertly selected from crowns and stumps of big old trees that are sustainably sourced and matured by nature's elements. Featuring a natural edge and shape from the original log or stump, made from timber that has a beautiful and rare grain that will leave you mesmerised. They are incredibly rare. No two boards are the same.
Mostly used for serving platters, cheese boards and decorative displays. The boards range in size from as small as 200mm to over 600mm wide. Due to each board being one-of-a-kind, the board pictured is exactly what you will receive.
40,000-Year-Old Ancient Kauri - buried and preserved for thousands of years, from forests that were destroyed by natural disasters. A real piece of NZ's buried treasure, that you will not find anywhere else in the world.
NATURAL EDGE BOARD & KNIFE SETS - SHOP NOW